VX Rewind 9/8: Does Div. I have an Elite Eight?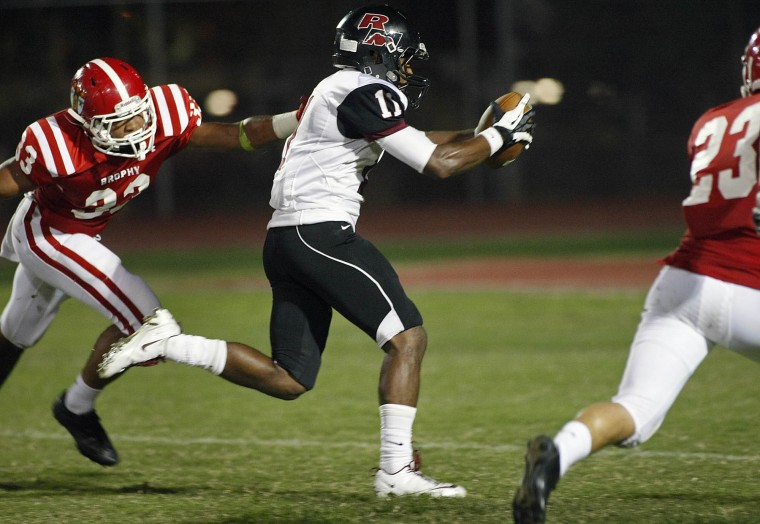 Red Mountain at Brophy Football
Red Mountain receiver Drake Pierre (No. 11) beats Brophy defensive back Jordan Robinson to the end zone on a 46-yard touchdown pass during the first quarter of their football game on Sept. 7. Red Mountain has raced out to a 5-0 start thanks to the emergence of receiver Drake Pierre, who already has 32 catches for 693 yards and 10 touchdowns through five games.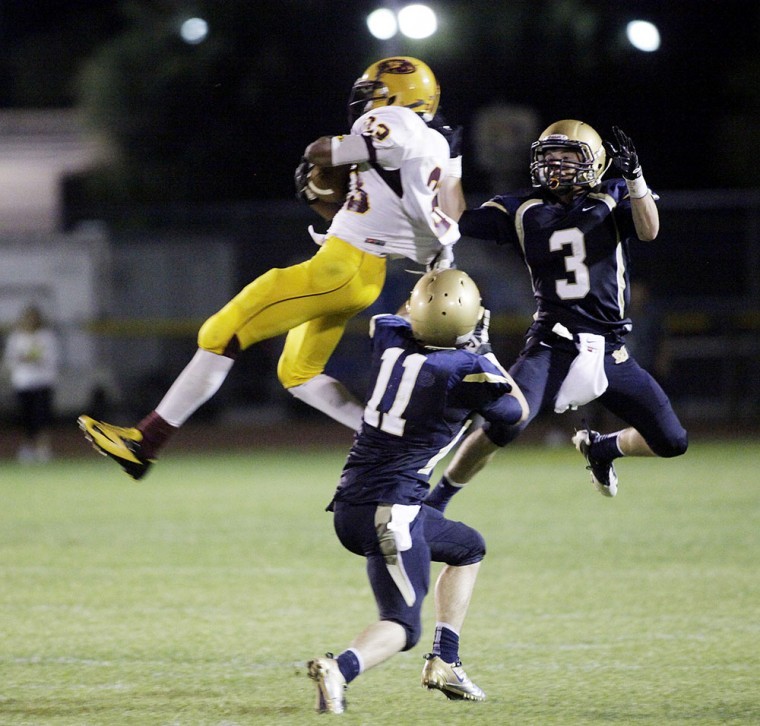 Football: DV vs MP
Desert Vista's Anthony Abbadessa, right, and Nick Farina, bottom, attempt to intercept the ball, but Mountain Pointe's Garette Craig comes up with it for a first down during the "Tukee Bowl" between Desert Vista and Mountain Pointe at Desert Vista on Friday, Sept. 7, 2012