Room to Grow: Peripheral EV schools' football thriving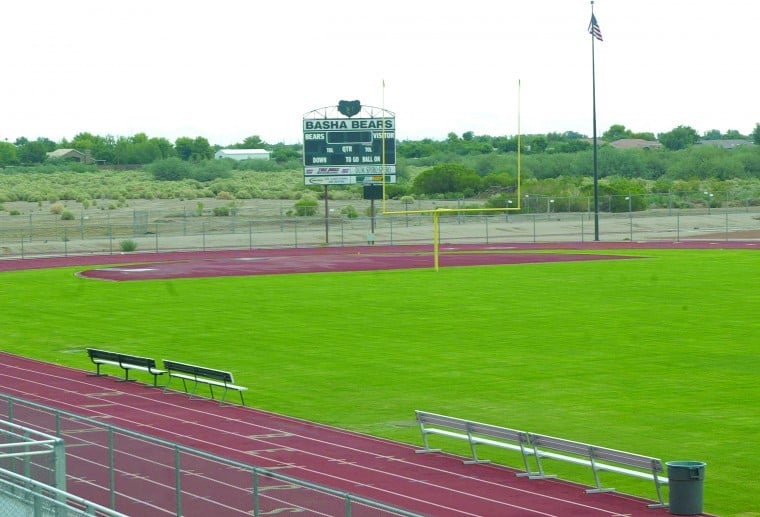 Basha High School
Open spaces abound near the Basha High School campus in the far southeast corner of Chandler. Since opening, Basha has been a regular in the large school playoffs, reaching the semifinals last year.
Westwood High School
Westwood High School, above, and Dobson High School, shown at a recent practice, below, are both located in older neighborhoods of Mesa and have seen plenty of struggles on the football field in the last decade as fewer and fewer young families move into its boundaries.