VX Best of 2012 Regular Season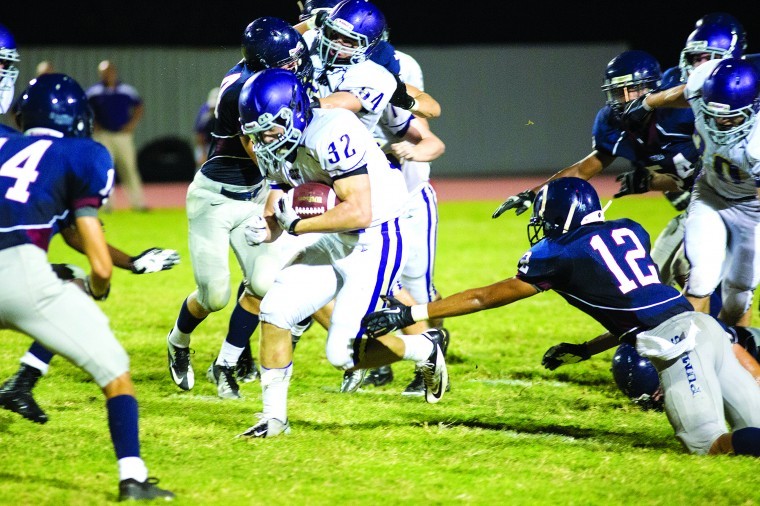 Queen Creek RB Matt Guida
Queen Creek's Matt Guida carries the ball in the first half while taking on Perry, Friday, Sept. 7, 2012 in Gilbert.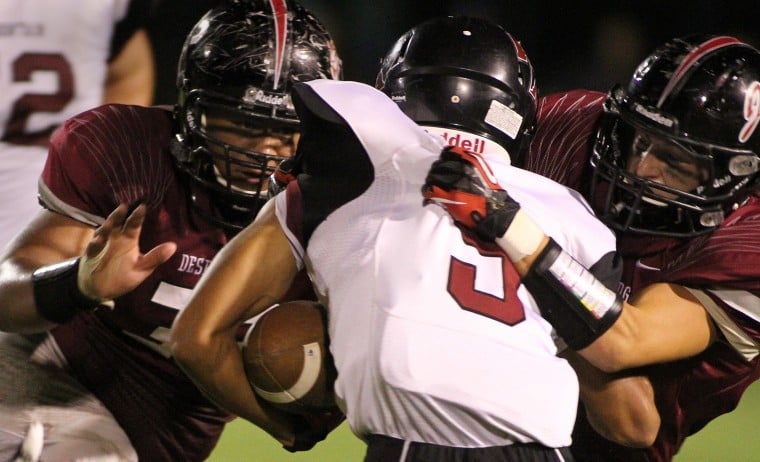 Red Mountain at Desert Ridge
Desert Ridge players Vita Taifu and Anthony Hovorka swarm over Red Mountain's Aeron Carr during the Desert Ridge's win over Red Mountain, Friday, Sept. 28, 2012 at Desert Ridge High School.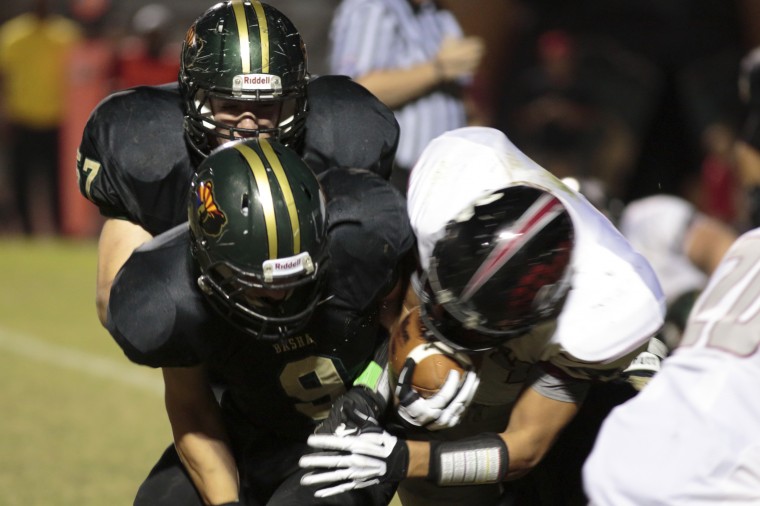 Desert Ridge at Basha
Jaguar J.J. Husar is tackled by Basha defender Dalton Krum in the second quarter, Friday, Oct. 5, 2012.