Spring sports season in review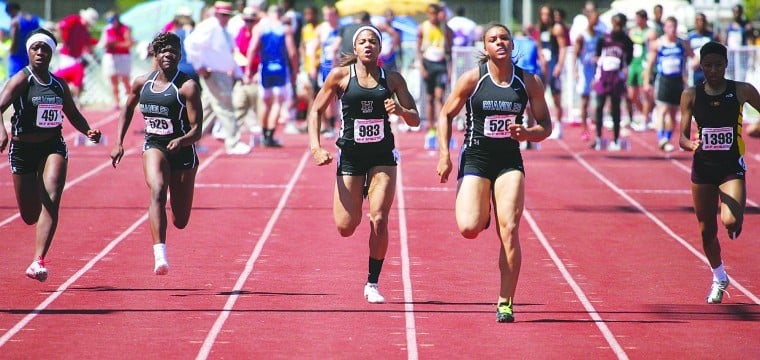 Track and Field state championships
From left, Chandler's Sandy Fisher and Tope Williams, Hamilton's Faren Cunningham, Chandler's Ky Westbrook and Mountain Pointe's Kevina Godfrey race in the Division I girls 100 meters at the state track championships last Saturday. Westbrook won the race and Chandler won its seventh straight state title.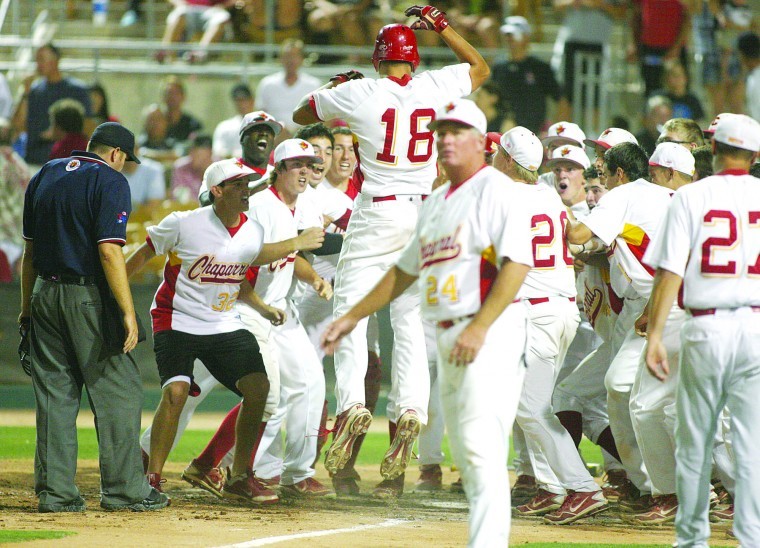 Boy's Baseball Divison I State Championship
Chaparral's Dylan Cozens crosses the plate after hitting a walk-off home run to beat Brophy, 5-3, and win the Division I baseball state championship on Tuesday, May 15, 2012 at Camelback Ranch in Glendale.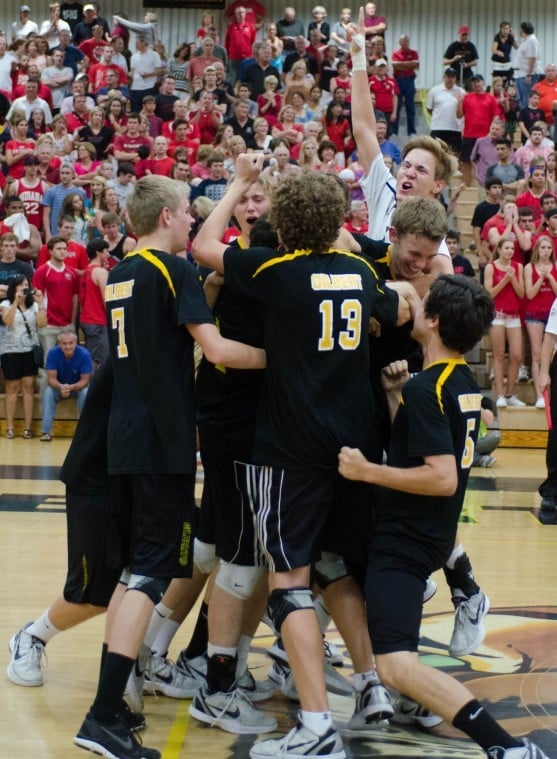 Boy's Volleyball State Championship
Gilbert players celebrate after winning the boys volleyball state championship match last Saturday. Gilbert beat Brophy in four games to win the school's first boys volleyball title.