Football quarterfinals a second (or third ... or fourth) time around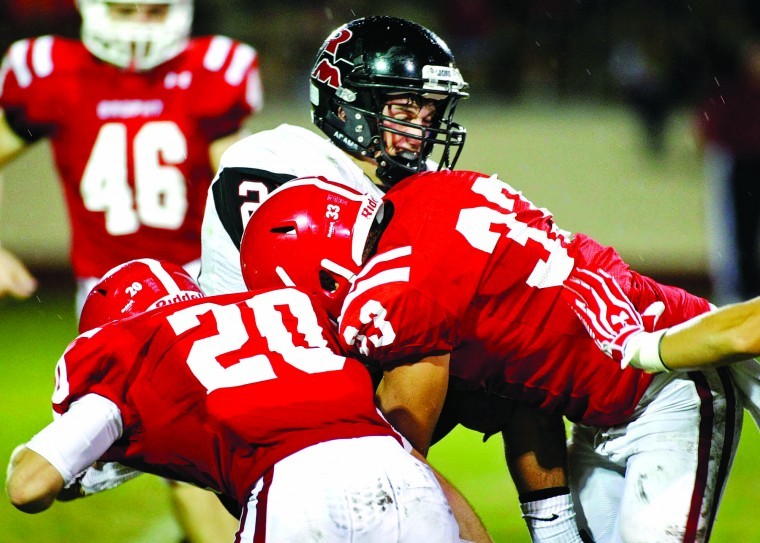 Red Mountain at Brophy Football
Red Mountain receiver Kaiden Molina is hit for a short gain by Brophy defenders Will Edwards (No. 20) and Jordan Robinson (No. 33) during the second quarter of their football game on Friday, Sept. 7, 2012 in Phoenix.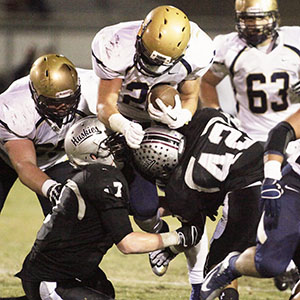 Football: DV vs Hamilton
Jarek Hilgers of Desert Vista attempts to run through Hamilton defense during the football game between Hamilton and Desert Vista at Hamilton on Friday, Oct. 5, 2012.