VX 2012 Midseason Report Card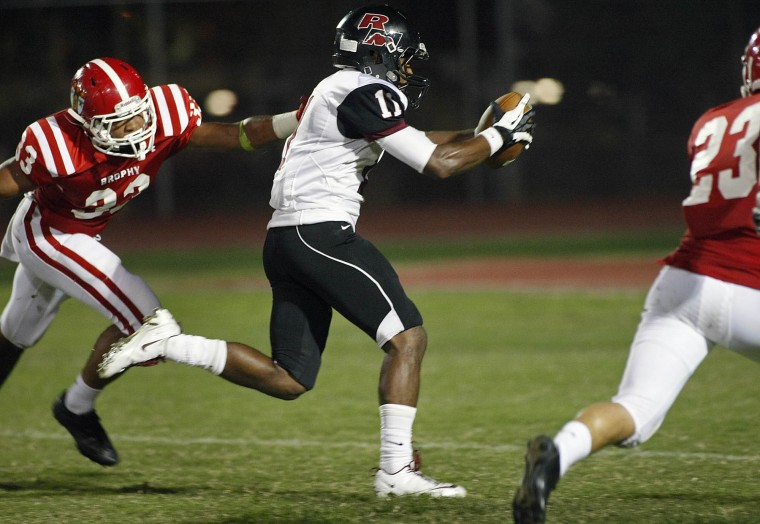 Red Mountain at Brophy Football
Red Mountain receiver Drake Pierre (No. 11) beats Brophy defensive back Jordan Robinson to the end zone on a 46-yard touchdown pass during the first quarter of their football game on Sept. 7. Red Mountain has raced out to a 5-0 start thanks to the emergence of receiver Drake Pierre, who already has 32 catches for 693 yards and 10 touchdowns through five games.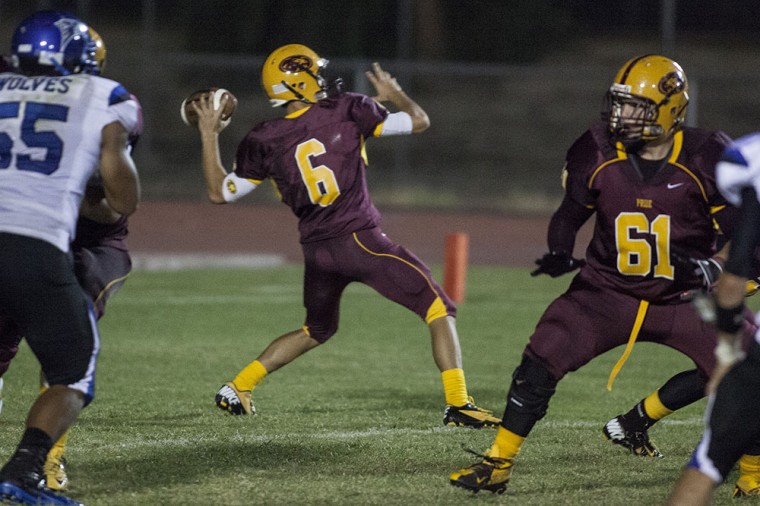 Football: MP vs Chandler
Quarterback Antonio Hinojosa, #6 of Mountain Pointe, throws the ball during the football game between Mountain Pointe and Chandler at MP on Friday, Sept. 22, 2012.