Memorable Moments: 2012 Postseason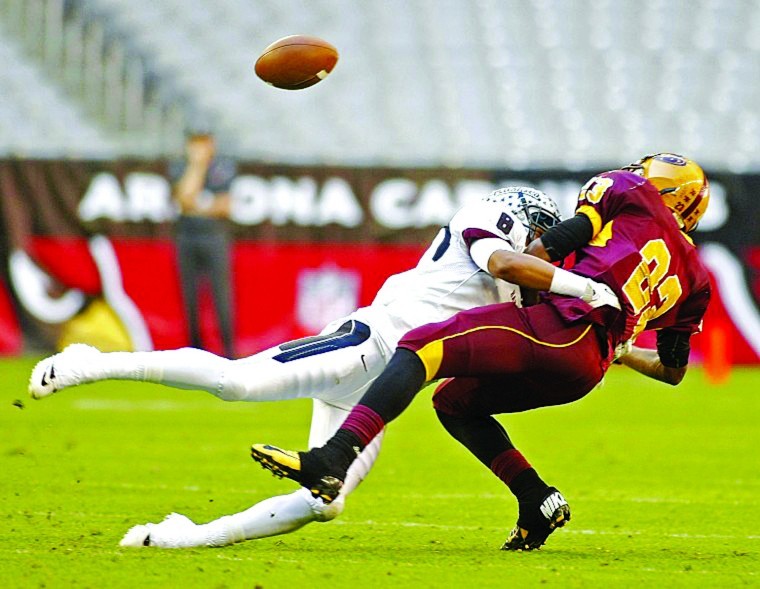 Hamilton-Mtn. Pointe
Hamilton's Jalen Jenkins knocks the ball free from Mountain Pointe running back Garette Craig on a screen pass during the Division I state championship game on Nov. 24.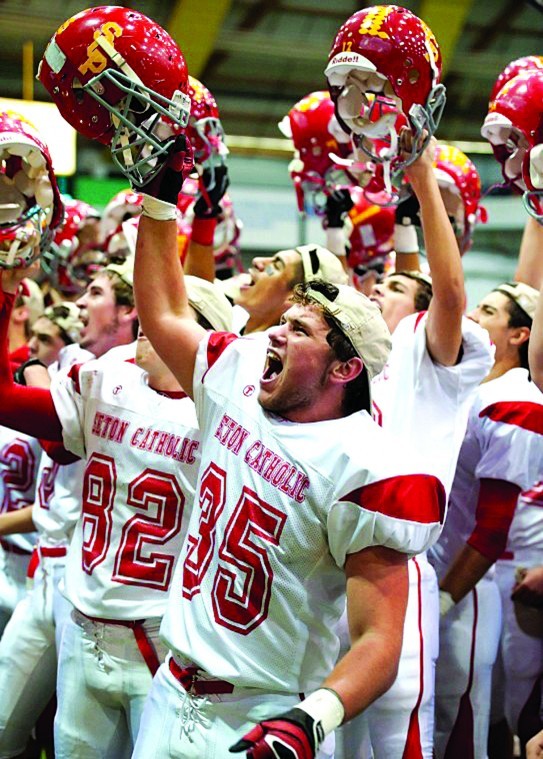 Seton Catholic
Seton Catholic players sing the school's fight song after defeating Lakeside Blue Ridge in the Division IV state championship game on Nov. 23.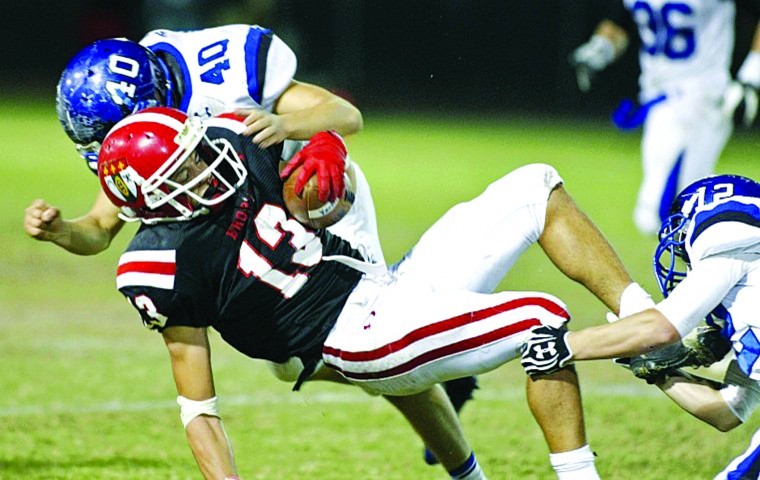 Chandler-Brophy
Brophy receiver Devon Allen is taken down by Chandler defenders Charlie Monroig (40) and Nathan Sample (12) during the schools' first-round Division I playoff game on Nov. 2.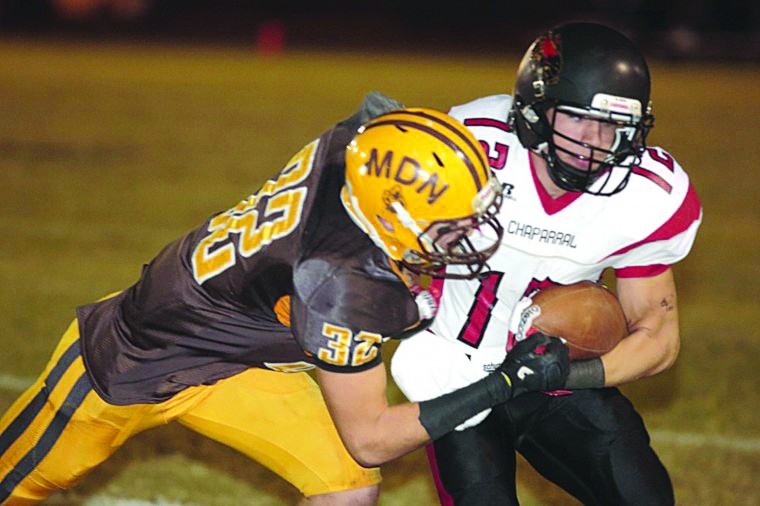 Marcos de Niza-Chaparral
Marcos de Niza defender Logan Palmer tackles Chaparral receiver Corey Tittler during the Div. II quarterfinals on Nov. 9.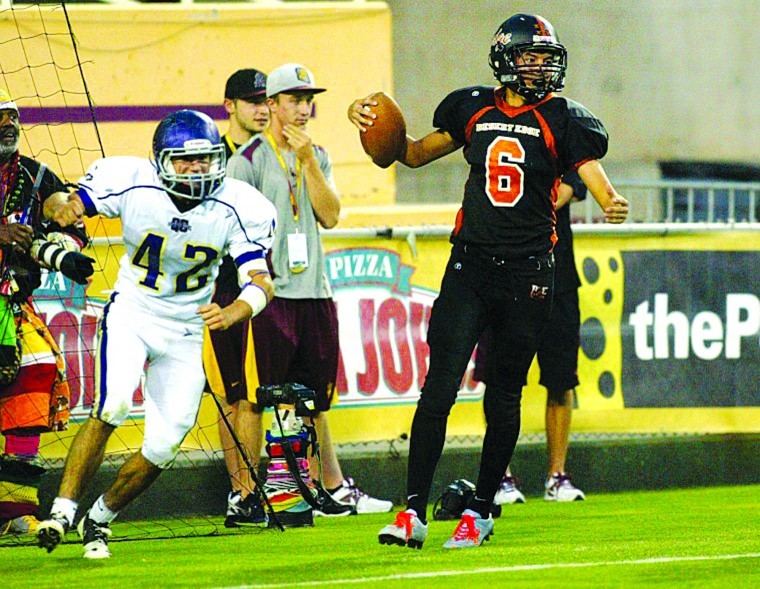 Queen Creek-Desert Edge
Queen Creek's Tucker Workman, left, celebrates after he tackled Desert Edge punter Chris Brown in the end zone during the final seconds of Queen Creek's 9-7 win in the Division III championship game.