2011-2012 Sports Year in Review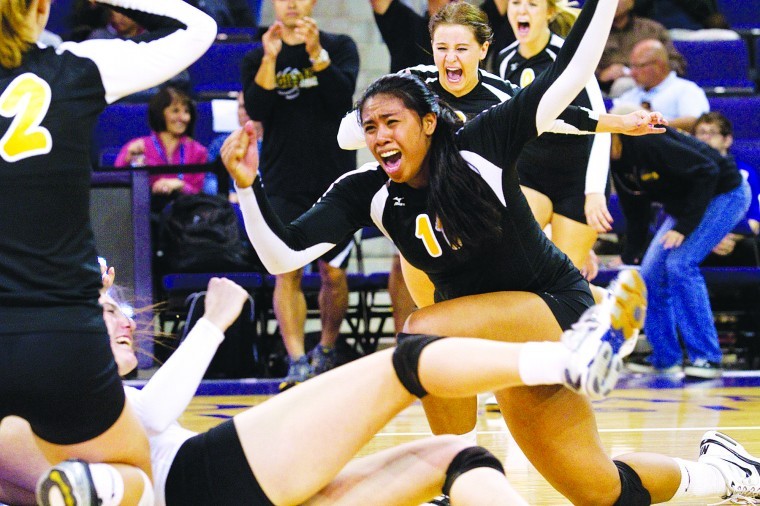 Volleyball State Championships 2011
The Gilbert volleyball team celebrates its Division I title during the volleyball championship match at Grand Canyon University in Phoenix on Nov. 7, 2011. The Tigers beat Horizon in a five-set thriller to win its first title since 2006.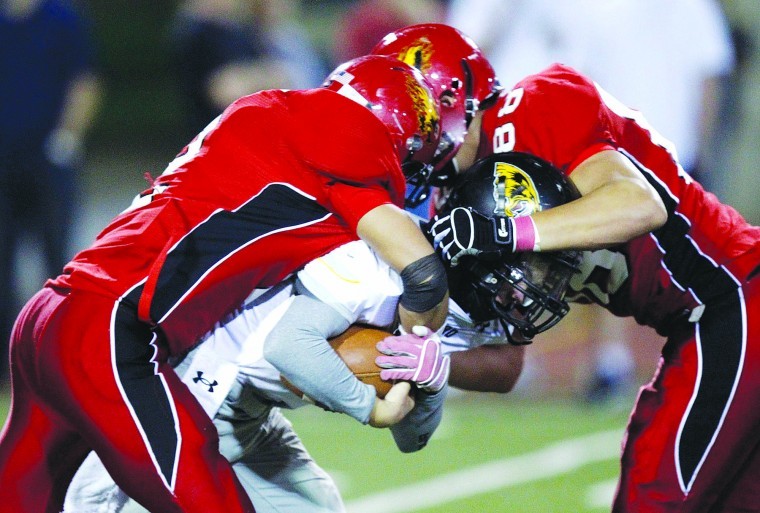 Saguaro at Chaparral
Saguaro quarterback Brandon Campbell, center, is sacked by Chaparral defenders Ikaia Nawahine, left, and Dylan Cozens, right, in the second quarter of their game on October 28, 2011. Saguaro opted to rest most of its starters and Chaparral rolled to a 65-0 win. In the end, however, both teams celebrated state championships: Saguaro in Division III and Chaparral in Division II.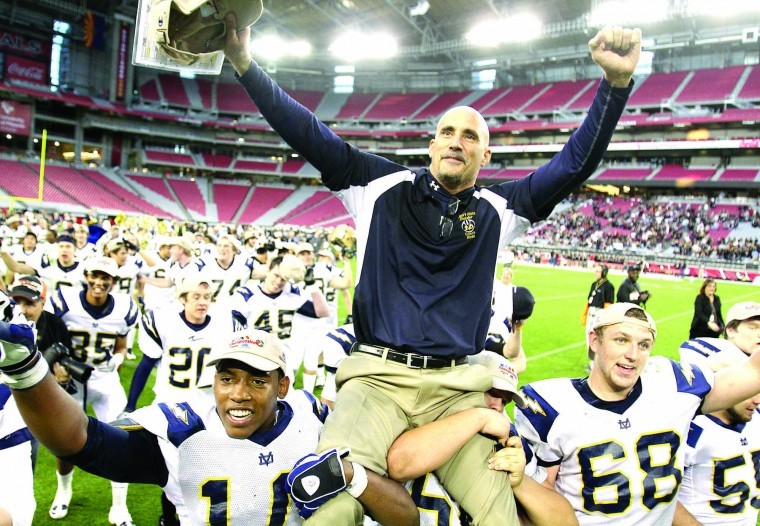 Div. I football championship game
Desert Vista football coach Dan Hinds gets a victorious ride atop his players' shoulders after the Thunder won the Division I state football championship with an impressive 45-19 win over Hamilton.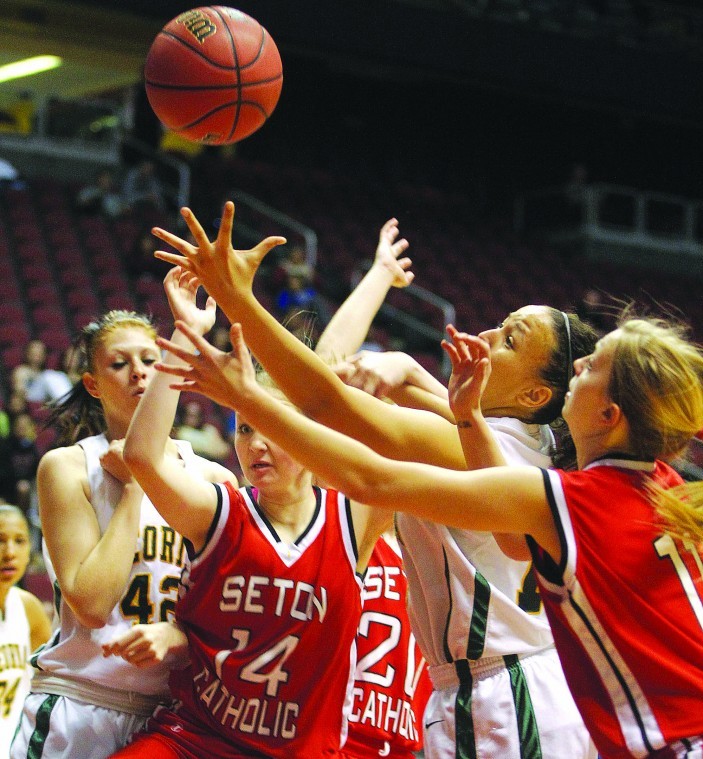 Seton Catholic girls basketball championship
Seton Catholic and Peoria players vie for a rebound during the Division II state championship game on Feb. 25. Despite losing its three standout players from the previous two years, Seton Catholic beat Peoria, 52-44, to win a third consecutive state championship and sixth overall under coach Karen Self.