Five football players to watch on offense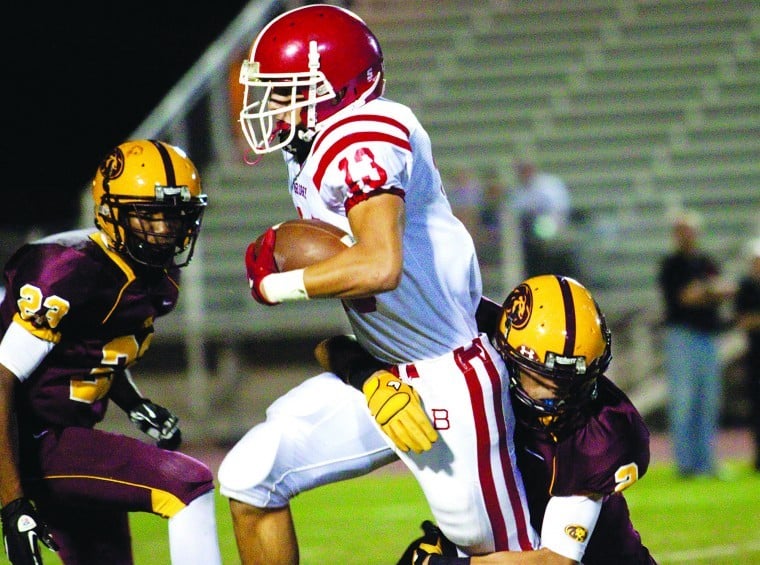 Brophy at Mountain Pointe
Brophy's Devon Allen gets dragged down by Mountain Pointe's Jalen Brown during the second quarter in Phoenix, Friday, Sept. 30, 2011. [Matt Pavelek/ For the Tribune]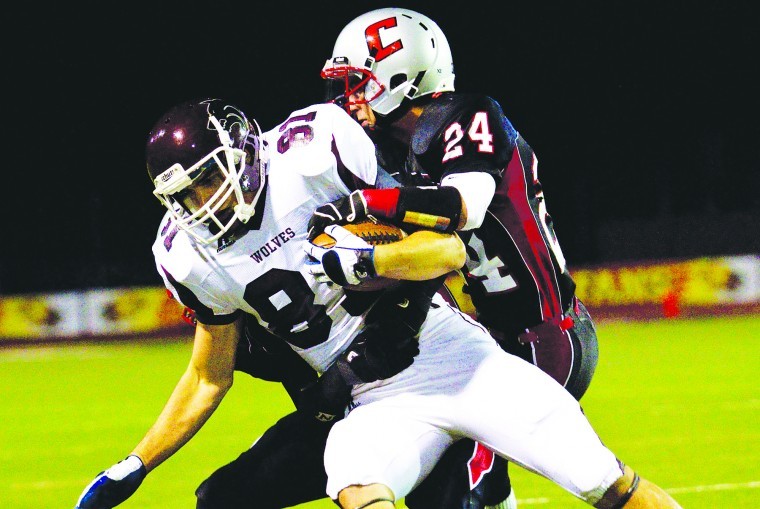 Desert Mountain at Chaparral
Desert Mountain's Mark Andrews is wrapped up by Chaparral's Zurek Brian during the second quarter in Scottsdale, Friday, Sept. 16, 2011. [Matt Pavelek/ For the Tribune]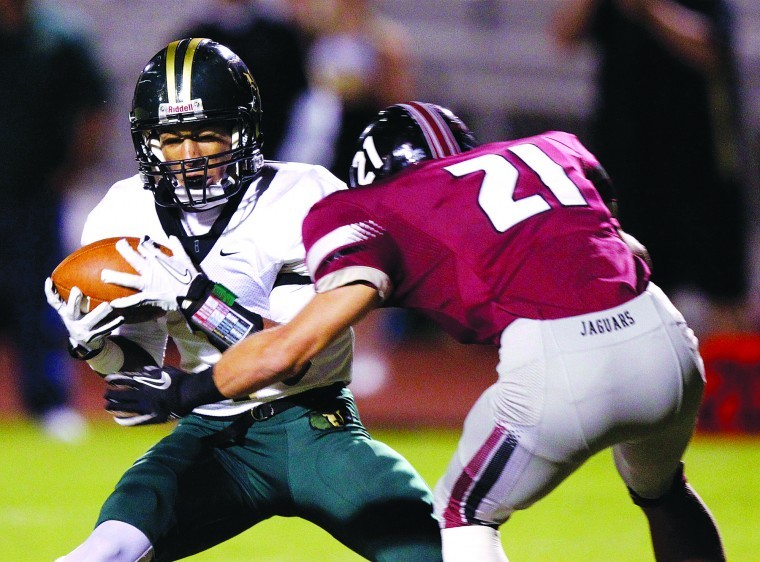 Basha at Desert Ridge
Basha receiver Nate Phillips, left, makes a reception as he is hit immediately by Desert Ridge's Anthony Hovorka, right, in the first quarter of a football game at Desert Ridge in 2011. Both Phillips and Hovorka are among the best East Valley football players returning for their senior seasons.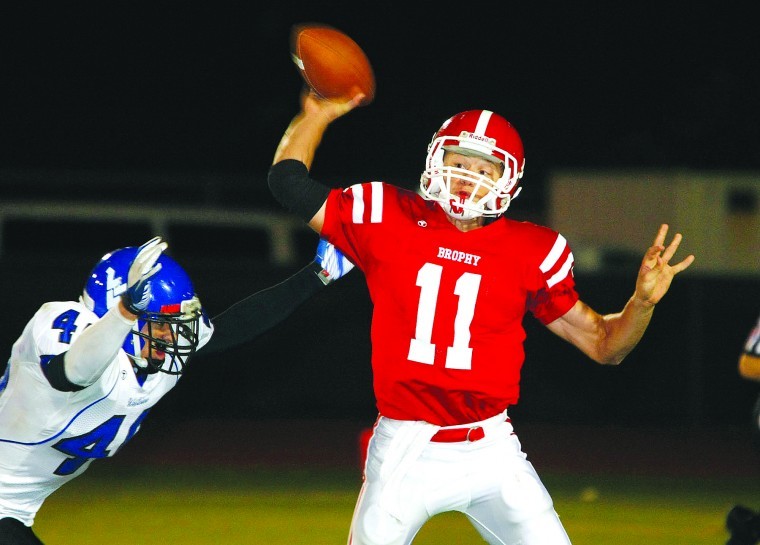 Westview at Brophy
Brophy quarterback Tyler Bruggman fires a pass as he is pressured by Westview linebacker Dylan Urquilla during the second quarter of their football game on Thursday, Oct. 6, 2011. [Ralph Freso/For the Tribune]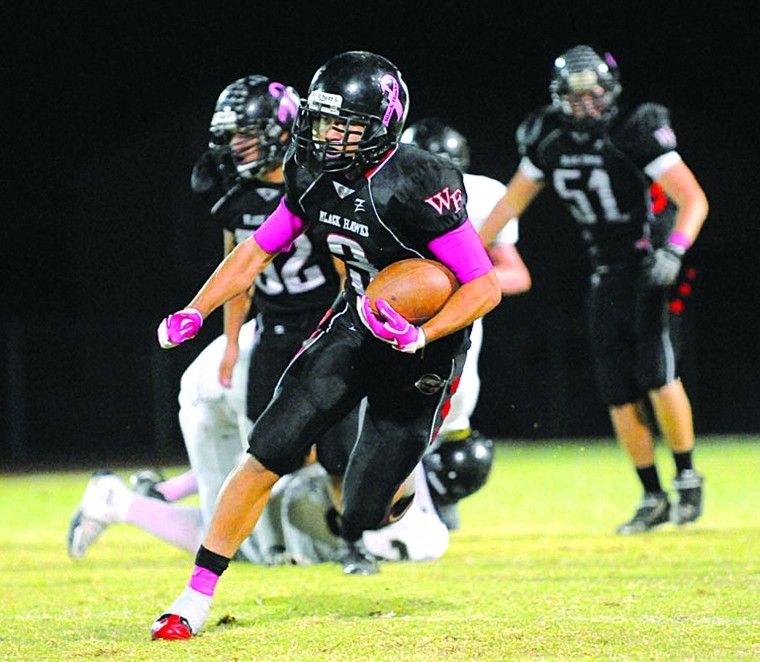 Sean Schweichler
Sean Schweichler, Williams Field running back.