Valley Vista linebackers JT Moore, Fernando Ayala, Mario Rodarte and Nick Moedt, left to right, are known for their on-field heroics but when they found themselves rushing toward a burning building earlier this month, the stakes were a little bigger.

Valley Vista linebackers JT Moore, Fernando Ayala, Mario Rodarte and Nick Moedt, left to right, are known for their on-field heroics but when they found themselves rushing toward a burning building earlier this month, the stakes were a little bigger.
Tuesday, August 23, 2011 5:02 pm
Valley Vista will try to turn the power of numbers into the school's first winning football season.

Valley Vista receiver Gio Pascasio stretches before practice earlier this month.
Thursday, September 2, 2010 3:08 pm
The trials and tribulations of last season's Valley Vista High School football team would have made good fodder for a country song — if it weren't for bad luck, the Monsoon would have had none at all.

Valley Vista senior quarterback Diante Richardson hands off to a teammate during a practice session earlier this month. Richardson takes over the starting job this season.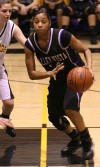 Valley Vista's Antoinette Miller dribbles while Goldwater's Jessica Lord defends during Tuesday night's Northwest region match up
Tuesday, September 6, 2011 8:46 pm
 All the Liberty girls volleyball wants is a break.

Valley Vista's Aly Cater tips the ball while Selina Petrosky (No. 5) and Nicole Pauga block the attempt during Tuesday's match.
Friday, February 26, 2010 10:53 pm
Balanced scoring and even better defense can carry a team.
Saturday, February 28, 2009 12:27 am
Valley Vista girls basketball coach Rachel Matakas wondered what else her team needed to do to gain respect from fellow 5A-II programs and the state.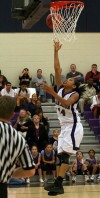 Valley Vista's Antoinette Miller hits a layup off a steal in the Monsoon's quarterfinal win Friday against No. 6 seed Kingman
Friday, August 24, 2007 10:50 pm
Valley Vista High School made an inauspicious entrance into the varsity football ranks Friday night. Boulder Creek capitalized on an overpowering running attack and four Valley Vista turnovers to post a 51-0 win in the Class 5A Division 2 Northwest Region opener for both schools. The contest represented Valley Vista's first varsity game in school history. "We didn't take care of the ball and play at the high level we're capable of," said Jason Wilke, Valley Vista coach. "The kids tried the best they could, but it was frustrating because they know they can play better than they showed tonight." Boulder Creek had two 100-yard rushers in Devin Contreras (13 carries, 132 yards) and Davis Jacobs (5 carries, 115 yards). Contreras rushed for two scores and caught another touchdown pass while Davis tallied another score for Boulder Creek, which led 30-0 at halftime. "We had a scheme where we overloaded one side of the field and they weren't adjusting to it," said Dan Friedman, Boulder Creek coach. "That's why our kids weren't getting touched until they were 20 yards down the field." The first offensive series of the night provided a microcosm of the game for the Monsoon. Valley Vista forced a turnover on Boulder Creek's first possession when Justin Walkenbach recovered a Contreras fumble at the Valley Vista 39-yard line. However, the ensuing momentum swing proved to be short-lived. Valley Vista's Isaiah Steele fumbled on the first offensive snap in varsity history. Chris Russell of Boulder Creek picked up the fumble at the 12-yard line and raced into the end zone for the first of seven Boulder Creek touchdowns. Valley Vista struggled offensively throughout the game. The Monsoon accounted for just two first downs and never got past their own 42-yard line in the contest. Valley Vista did force three Boulder Creek turnovers and sacked quarterback Taylor Davis twice. Nathan Shelley and Marcus Mott combined on a first-quarter sack while Nick Lane and Derek Bellows combined on a second-quarter sack. "Good things are going to happen with this program," said Wilke, who led Glendale to back-to-back playoff appearances before taking the Valley Vista job last spring. "We just didn't have our best night." Valley Vista plays at Skyline next Friday.
Friday, January 15, 2010 11:35 pm
Deer Valley boys basketball picked up its fourth straight Northwest Region victory Friday night by concentrating on the things it does best - driving, defending and deferring.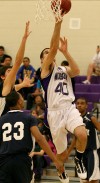 Valley Vista senior forward Jameel Yousif goes up for the layup after splitting the Deer Valley defense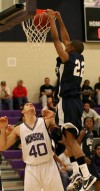 Deer Valley sophomore guard Tre Ogles dunks the ball during the first half at Valley Vista Friday
Tuesday, January 19, 2010 11:06 pm
Barry Goldwater was known for his conservative politics in the 1960s.
Wednesday, April 25, 2007 2:23 am
Arizona State has received a commitment from 6-foot-3 shooting guard Ty Abbott of Phoenix Desert Vista High.
Saturday, November 3, 2012 12:12 am
Desert Ridge did what it needed to do to beat visiting Valley Vista in the opening round of the Division I playoffs Friday.
Thursday, September 1, 2011 2:52 pm
No sport experiences more change year to year than high school football, and if early results are any indication, Friday's Valley Vista-Willow Canyon grudge match will provide a clear example of this theory.

Valley Vista senior linebacker Jack Hastings listens to the coaches speak during an August practice.
Wednesday, June 1, 2011 12:44 pm
Valley Vista football will have its annual passing league tournament Saturday at the school, 15500 W. Parkview Place, Surprise.
Tuesday, March 15, 2011 10:47 pm
In Tuesday's Best of the West tournament quarterfinal, a veteran Sunrise Mountain baseball team taught a younger Valley Vista squad one of baseball's oldest lessons — on contending teams, defense doesn't cool off with the bats.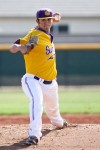 Sunrise Mountain senior Tyler Crawford pitched a one-hitter in Tuesday's Best of the West quarterfinal against Valley Vista.