Alana Smith,12, shown with her skate board inside Kids That Rip in Mesa, Thursday, May 9, 2013. Smith is headed to Spain later this month to compete in the X Games. [Tim Hacker/Tribune]

Alana Smith,12, shown with her skate board inside Kids That Rip in Mesa, Thursday, May 9, 2013. Smith is headed to Spain later this month to compete in the X Games. [Tim Hacker/Tribune]
Alana Smith,12, practices on her skate board inside Kids That Rip in Mesa, Thursday, May 9, 2013. Smith is headed to Spain later this month to compete in the X Games. [Tim Hacker/Tribune]

Alana Smith,12, catches air on her skate board while practicing inside Kids That Rip in Mesa, Thursday, May 9, 2013. Smith is headed to Spain later this month to compete in the X Games. [Tim Hacker/Tribune]

Alana Smith,12, shown with her skate board inside Kids That Rip in Mesa, Thursday, May 9, 2013. Smith is headed to Spain later this month to compete in the X Games. [Tim Hacker/Tribune]

Alana Smith,12, catches air on her skate board while practicing inside Kids That Rip in Mesa, Thursday, May 9, 2013. Smith is headed to Spain later this month to compete in the X Games. [Tim Hacker/Tribune]

Alana Smith,12, catches air on her skate board while practicing inside Kids That Rip in Mesa, Thursday, May 9, 2013. Smith is headed to Spain later this month to compete in the X Games. [Tim Hacker/Tribune]

Alana Smith,12, catches air on her skate board while practicing inside Kids That Rip in Mesa, Thursday, May 9, 2013. Smith is headed to Spain later this month to compete in the X Games. [Tim Hacker/Tribune]

Alana Smith,12, practices on her skate board inside Kids That Rip in Mesa, Thursday, May 9, 2013. Smith is headed to Spain later this month to compete in the X Games. [Tim Hacker/Tribune]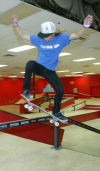 Alana Smith,12, practices on her skate board inside Kids That Rip in Mesa, Thursday, May 9, 2013. Smith is headed to Spain later this month to compete in the X Games. [Tim Hacker/Tribune]

The Cardinals are running out of external QB options in 2013 with news that Alex Smith is likely headed to Kansas City in a trade.

Mesa Mayor Scott Smith addresses the nearly 500 in attendance at the Hilton Phoenix East/Mesa for his January 2013 "state of the city" breakfast, sponsored by the Mesa Chamber of Commerce. [Ivan Martinez/IvanMartinezPhotography.com]

'One good season doesn't make you a Hall of Famer. I've got to back it up,' says Coyotes goalie Mike Smith on building on his breakout 2012 season.

Mesa mayor Scott Smith is sworn in to his new term on Tuesday, Jan. 8. [Ivan Martinez / IvanMartinezPhotography.com]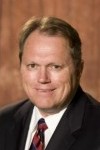 Scott Smith, Mesa mayor

FILE - This Feb. 3, 2010 file photo shows former Dallas Cowboys running back and contestant on "Dancing with the Stars" Emmitt Smith during an interview at the Super Bowl XLIV media center in Fort Lauderdale, Fla. ABC says an "All-Star" edition of the competition show will bring back 12 former rivals including Pamela Anderson, Kristie Alley and Bristol Palin. In a break from the past, viewers can vote online for the 13th contestant from three former contestants including actors Kyle Massey and Sabrina Bryan and celebrity stylist Carson Kressley. The celebrity dance competition series returns on ABC on Sept. 24. (AP Photo/David J. Phillip)

Dean Smith, center, died July 7.

Mesa Mayor Scott Smith speaks during a ground breaking ceremony for a light rail extension, Wednesday, May 30, 2012. [Tim Hacker/ Tribune]

Mesa Mayor Scott Smith addresses those in attendance for a ground breaking ceremony for the freeway expansion of State Route 24 in southeast Mesa, Tuesday, April 3, 2012. [Tim Hacker/Tribune]

Jeffrey Smith, Ed.D., is superintendent of Balzs School District.

In this April 5, 2011 file photo, Arizona Sen. Steve Smith, R-Maricopa, right, stands to listen during a Senate debate at the Arizona Capitol, in Phoenix. (AP Photo/Ross D. Franklin, file)

Arizona Cardinals running back Alfonso Smith reads to children at the Boys & Girls Clubs of the East Valley's Thunderbirds Branch - Guadalupe.