Stuart Leck, Bob Apple and Cecil Rhodes surprise a few ladies at Westbrook Village Saturday afternoon. Along with Fred Lantz, not seen, the four provide a singing valentine service through Desert Aires, a barbershop chorus based in Sun City.

Bob Apple, Fred Lantz, Cecil Rhodes, left to right, and Stu Leck, kneeling, deliver a singing valentine to Atara Hertz, 3, at Westbrook Village Saturday. The four are part of Desert Aires, a barbershop chorus based in Sun City.
Friday, February 10, 2012 7:18 am
Do you, or someone you know, have a passion for barbershop-style music?

Bryan Singer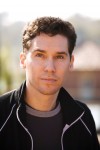 Bryan Singer
Saturday, June 20, 2009 6:19 pm
The "Fox 10 Arizona Idol" competition is again looking for the best amateur singers in the Valley.
Tuesday, March 25, 2008 10:10 am
HOUSTON - Even if he survives a horrific head injury suffered in a bus crash, Grammy-winning Tejano singer Emilio Navaira faces a long recovery and an uncertain future, his doctors say.

Wearing an Emilio Navaira T-shirt, Adam Fernandez of Houston (center) prays during a mass and prayer vigil for Emilio Navaira at the Immaculate Heart of Mary Catholic Church on Monday, March 24, 2008, in Houston.
Wednesday, March 29, 2006 9:21 am
LONDON - Welsh singer Tom Jones is getting used to meeting Queen Elizabeth II - but Wednesday was something special as she dubbed him, "Sir Tom." The 65-year-old singer, a coal miner's son from the Welsh town of Pontypridd, received the honor from the queen at Buckingham Palace.

British singing legend Tom Jones displays the knighthood he received from Britain\'s Queen Elizabeth II, outside Buckingham Palace in central London, Wednesday.
Sunday, January 22, 2006 5:38 am
Nancy Gee never figured unemployment would be one of the best things that ever happened to her.
Friday, July 22, 2005 11:12 am
Ashley Allison moved to Gilbert at age 5, right around the time she began singing and before the town was "on the map.''
Wednesday, July 2, 2003 10:29 am
NEW YORK - Brandy is confirming reports that she's split from her husband, Robert Smith, the father of her 1-year-old daughter.

Brandy arrives for the MTV Video Music Awards at New York\'s Radio City Music Hall, in this Aug. 29, 2002 file photo.
Friday, January 12, 2007 5:31 am
While I was at the Guadalupe Town Hall on Thursday to listen to country music icon Reba McEntire make her pitch for affordable housing, someone said, "You and Reba sound alike."
Tuesday, May 26, 2009 3:17 pm
Geoff Tate, singer for the heavy metal band Queensrÿche, and Holly Turner, winemaker for Washington's Three Rivers Winery, will sign bottles of Tate's Insania wine from noon to 3 p.m. Saturday at Whole Foods Market Chandler.
Friday, December 5, 2008 12:11 am
LITTLE ROCK, Ark. - Dixie Chicks singer Natalie Maines is the target of a defamation lawsuit by the stepfather of one of three 8-year-old boys slain in 1993.

In this Dec. 19, 2007 file photo Dixie Chicks lead singer Natalie Maines attends a rally in support of three Arkansas prison inmates in Little Rock, Ark. Maines is the target of a defamation lawsuit by the stepfather of one of three 8-year-old boys slain in West Memphis. Maines spoke out for three people convicted of the slayings and alleged the stepfather was instead involved in the killings.
Tuesday, April 22, 2008 5:23 am
TUCSON - Singer Chris Cagle will stand trial in Tucson City Court on a misdemeanor assault charge after his tour ends this fall.
Wednesday, February 13, 2008 2:37 am
Two singers with Valley ties — Mesa native Brooke White and Glendale's David Hernandez, both 24 — were voted to the Top 24 following Wednesday's "American Idol" results show.