Monday, March 4, 2013 6:00 pm

If you've never seen an ostrich race, it's a good reason to head to Tumbleweed Park March 8-10. If you have seen an ostrich race, it's probably a good idea to go down there and see another one to make sure it wasn't some odd, exhilarating dream.
Monday, March 4, 2013 5:59 pm
Get a child's ticket free with the purchase of an adult ticket when your child colors a coloring page for the Chandler Chamber Ostrich Festival on Friday, March 8.
Wednesday, February 27, 2013 6:00 am
No self-respecting bucket list is complete without a live look at this oddity: jockeys aboard galloping camels and ostriches.
Monday, October 1, 2012 12:13 am
A look at key Chandler facts and figures
Monday, October 1, 2012 12:00 am
Whether you want to explore a classy art festival or cheer at the ostrich, or even Chihuahua races, the East Valley has it! Let's take advantage of our Arizona paradise and dance outdoors to live music, indulge during a cook-off, put on our boots for the rodeo and Old West Days, or run foot races.
Monday, October 1, 2012 12:00 am
Caffe Boa (398 S. Mill Ave., Tempe [480] 968-9112). Tasty offerings at this red-brick Italian wine bar include paninis, pastas and a very tasty tiramisu. Looking for lighter fare? Boa has a nice list of tapas and flights as well as one of the best happy hours in town. $$$
Friday, March 9, 2012 4:00 pm
Ostriches may not be able to fly, but they're pretty darn good runners.
Friday, March 9, 2012 7:34 am
A band leader and music teacher for multitudes of young singers throughout the East Valley has died, but family and band members promise Vicki Reader's vision for children's music will continue on a high note.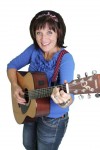 For more than 30 years, Vicki Reader taught music and movement to more than 600 pre-school-age children on a weekly basis and led the East Valley-based PK ROCKZ band which performed children's music. Reader unexpectedly died from a brain tumor on Feb. 13, but her family members and band musicians will continue her dream of keeping music in school, within families and communities. Reader will be honored at noon on Saturday at the Chandler Ostrich Festival at Tumbleweed Park where the band originally was shceduled to perform a 35-minute show. (submitted photo)
Wednesday, March 7, 2012 6:00 pm
The beautiful models seen in Sports Illustrated's Swimsuit Edition aren't just wearing designer swimsuits, some of them are also showing off jewelry made by Ahwatukee Foothills resident Beverly Moore.
Wednesday, March 7, 2012 2:00 pm
When the Chandler Ostrich Festival first began 24 years ago, its founders didn't just look to their fair-feathered friends for inspiration.
Sights from the Ostrich Parade Saturday morning in Chandler.

A little girl covers her ears as the Fire Truck sirens blare during the Ostrich Parade Saturday morning in Chandler, AZ March 3, 2012. Darryl Webb/AFN

A little cowboy watches the Ostrich Parade Saturday morning in Chandler, AZ March 3, 2012. Darryl Webb/AFN

Jazzy Poms entertain the crowd during the Ostrich Parade Saturday morning in Chandler, AZ March 3, 2012. Darryl Webb/AFN

Ocotillo dancers entertain the crowd during the Ostrich Parade Saturday morning in Chandler, AZ March 3, 2012. Darryl Webb/AFN

A little pom pom girl's shadow dances off the street during the Ostrich Parade Saturday morning in Chandler, AZ March 3, 2012. Darryl Webb/AFN

Chandler's Arizona Ave was filled Ostrich Parade participates Saturday morning in Chandler, AZ March 3, 2012. Darryl Webb/AFN

Members and their cars of El Zariban entertain the crowd during the Ostrich Parade Saturday morning in Chandler, AZ March 3, 2012. Darryl Webb/AFN

Old Military vehiciles take part during the Ostrich Parade Saturday morning in Chandler, AZ March 3, 2012. Darryl Webb/AFN

Paws for Patients dogs take part and entertain the crowd during the Ostrich Parade Saturday morning in Chandler, AZ March 3, 2012. Darryl Webb/AFN

A little boy uses binoculars to get a closer look during the Ostrich Parade Saturday morning in Chandler, AZ March 3, 2012. Darryl Webb/AFN

Secretary of State Ken Bennett entertain parade goers during the Ostrich Parade Saturday morning in Chandler, AZ March 3, 2012. Darryl Webb/AFN

Three Caballeros entertain the crowd during the Ostrich Parade Saturday morning in Chandler, AZ March 3, 2012. Darryl Webb/AFN

Kids watch horses during the Ostrich Parade Saturday morning in Chandler, AZ March 3, 2012. Darryl Webb/AFN