FRONTIER MAN: San Tan mountain man Mansel Carter lights his pipe in this 1986 photo.

Star Party

Elder Thomas S. Brantley, Tyler Finlayson and Michael Larocco serve in the East Valley.

More than 100 businesses and thousands of visitors ascended on Mesa Convention Center Oct. 3 for the East Valley Business Expo, produced by the Chandler, Gilbert, Mesa and Tempe chambers of commerce, and sponsored by the East Valley Tribune.
Monday, October 1, 2012 12:00 am
Brunchies (17 E. Boston St., Chandler [480] 899-5036). Brought to you by the folks behind Serrano's Mexican restaurants, this downtown spot serves brunch until 2 p.m. daily. The tasty spread includes all the usual suspects — pancakes, eggs, fruit, sausage and home fries — along with a variety of soups, desserts and Mexican breakfast favorites. $
Monday, October 1, 2012 12:00 am
C-Fu Gourmet (2051 W. Warner Road [480] 899-3888). This Chinese eatery is best known for its daily Dim Sum, a kind of snack lunch full of tasty dumplings and pastries, served between 10:30 a.m. and 2:30 p.m. And with good reason — it's the best in the East Valley, highlighted by the shumai (pork dumplings) and shrimp rice noodle roll. Their dinner service is also a winner, offering nearly 200 options and 13 "regional specialty sauces." $$
Monday, October 1, 2012 12:00 am
BLD (1920 W. Germann Road, Chandler [480] 779-8646). Short for Breakfast, Lunch and Dinner, BLD serves up chef-crafted comfort foods in a casual neighborhood environment, with a healthy disregard for when you're "supposed" to crave dishes like bacon-studded waffles paired with fried chicken. (Breakfast is available until 2 p.m. daily.) A drive-thru window serves barista-made coffees, specialty drinks and meals on-the-go when you're in a hurry — but a couple of bites always convince us these are meals best lingered over with good friends, good drinks (also available) and good conversation. $$
Monday, October 1, 2012 12:00 am
Byblos (3332 South Mill Ave., Tempe [480] 894-1945). Middle Eastern cuisine doesn't get much better in the Valley. The Mirza family's signature tomato soup is a must-have item and their stuffed grape leaves are nearly as good. You can't go wrong with the chicken Mediterranean or any of the kebabs. $$
Monday, October 1, 2012 12:00 am
Caketini (2270 E. Williams Field Road, No. 114, Gilbert [480] 786-3500). Scottsdale has its Sprinkles, Gilbert has Caketini — a cute shop run by a family that's been baking for generations. Sweet lovers will find gourmet cakes, truffles and massive, prettily decorated cupcakes. $
Monday, October 1, 2012 12:00 am
Dutchman's Hideout (6100 E. Mining Camp St., Apache Junction [480] 982-3181). Rustic wood-planked walls and brushed copper tabletops set the tone in this out-of-the-way place serving mesquite-grilled certified Angus prime rib of beef, steaks and seafood along with beer and wine. If you're feeling more casual, the adjacent Mining Camp Restaurant offers all-you-can-eat family style dinners at long picnic tables. They're seasonal, so call to make sure they're open before you make the drive. $$$-$$$$
Monday, October 1, 2012 12:00 am


The annual East Valley Business Expo, scheduled for Wednesday at the Mesa Convention Center, allows businesses to connect with both customers and other businesses, promoting relationships and collaboration between organizations. [Courtesy Mesa Chamber of Commmerce/Ivan Martinez Photography]

The annual East Valley Business Expo, scheduled for Wednesday at the Mesa Convention Center, allows businesses to connect with both customers and other businesses, promoting relationships and collaboration between organizations. [Courtesy Mesa Chamber of Commmerce/Ivan Martinez Photography]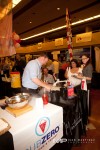 The annual East Valley Business Expo, scheduled for Wednesday at the Mesa Convention Center, allows businesses to connect with both customers and other businesses, promoting relationships and collaboration between organizations. [Courtesy Mesa Chamber of Commmerce/Ivan Martinez Photography]

An urgent care facility near Rural and Guadalupe Roads in Tempe, Tuesday, May 15, 2012. [Tim Hacker/ Tribune]
Saturday, April 14, 2012 12:00 am

Saturday, April 14, 2012 12:00 am