OLD SCHOOL: An America West plane flies with its original design. The Tempe-based airline is merging with US Airways.
Tuesday, June 19, 2007 6:35 am
SAN FRANCISCO - After exasperating investors for most of the past 18 months, Yahoo Inc. Chairman Terry Semel finally found a way to please Wall Street by stepping aside as chief executive.

Adam Brauer, co-founder of Debt Settlement USA in Scottsdale, has compiled a list of suggestions for holiday shoppers to avoid debt.
Friday, December 9, 2005 5:22 am
The secret to outstanding customer service comes from the heart and the soul, not the brain, and it must involve everyone in the organization, said Herb Kelleher, executive chairman and co-founder of Southwest Airlines.
Monday, December 12, 2005 2:33 pm
SAN FRANCISCO - Convicted killer Stanley Tookie Williams, the Crips gang co-founder whose case stirred a national debate about capital punishment versus the possibility of redemption, was executed Tuesday morning.
Monday, October 24, 2005 1:50 pm
LOS ANGELES - A judge signed a death warrant Monday for Stanley "Tookie" Williams, co-founder of the notorious Crips gang, rejecting his attorneys' request for a delay in the execution date to give them more time to seek clemency from Gov. Arnold Schwarzenegger.
Sunday, September 25, 2005 6:22 am
Michael Roach received a letter from the California attorney general a little more than a week ago. He opened it and found he still owns seven shares of America West Airlines stock.

Kathryn Clifton, left, and Megan Fincher are among death penalty protesters gathered outside the criminal court building Monday in Los Angeles.

In this undated photo provided by the family of Stanley Williams, Stanley
Monday, June 21, 2010 4:25 pm
Microsoft co-founder Paul Allen has snapped up an 8-story office building in Tempe, creating a buzz over what his real estate company will do with a vacant downtown building.
Friday, October 27, 2006 6:29 am
Adam Brauer suggests you make your holiday gift shopping list now, and make sure to check it twice. Why? So you can stay out of debt.
Sunday, December 12, 2004 6:52 am
Seven-year-old John Vargas was playing on a dusty street near a brick factory in Medellin, Columbia when he suddenly shouted: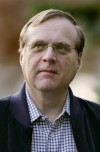 Microsoft co-founder Paul Allen

Mary Rogers (left), CEO & Co-founder with Rosemarie Hartnett (right), President & Co-founder with award winner Julia Shen (center).

Chad Hurley, co-founder and CEO of YouTube.
Jade Meskill, co-founder of Gangplank, works at his desk in the downtown Chandler offices of the tech business incubator, March 22, 2011.

Sara Hinkel, my sister and business partner, Jody Farley-Berens, Co-Founder of Singleton Moms, and Laura Prefling.

Sara Hinkel, my sister and business partner, Jody Farley-Berens, Co-Founder of Singleton Moms, and Laura Prefling.

Google co-founders Larry Page, left, and Sergey Brin pose at company headquarters in 2004, in Mountain View, Calif.

Skyler Hynes is the chief operating officer and co-founder of POOL Together market, an indoor marketplace being developed in an old retail store at Stapley Drive and Main Street in Mesa.

Twitter co-founder Biz Stone speaks during 140: The Twitter Conference L.A. in Los Angeles on Tuesday, Sept. 22, 2009.