Chandler Fire Department headquarters

The Chandler Fire Department responds to a house fire in Chandler in December 2009. (Tribune file photo)
Tuesday, June 23, 2009 4:54 pm
Glyn Soehner, the former Chandler benefits administrator who claims he was fired in retaliation for going over the head of a boss in his pursuit of cost-cutting, has reached a settlement with the city.
Saturday, November 22, 2008 3:36 pm
A Chandler fire displaced five to seven people living in four apartments early Saturday morning, fire officials said.
Tuesday, September 30, 2008 12:29 pm
Chandler will install a 17-year department veteran as its new fire chief, officials announced Tuesday.

Jeff Clark
Saturday, January 19, 2008 3:37 am
Chandler agreed to pay $532,000 to settle a lawsuit filed by a former police officer fired five years ago after alerting city officials of potential safety problems inside the department.
Friday, September 28, 2007 2:41 am
The Chandler Fire Department will be accepting registration for recruits today and Saturday at 3550 S. Dobson Road.
Saturday, January 6, 2007 6:23 am
A Chandler executive hired away from Mesa last summer was fired last week without notice or explanation. Jeff Kramer was an assistant public works director in charge of traffic, streets and transit services since August.
Saturday, March 22, 2003 6:16 am
Driving to Chandler Fire Station No. 7, the view is of hay stacks and wide fields — and rows of houses under construction.

NEW STATION: Chandler's new fire station will host a grand opening Saturday.

NEW HOME: Battalion Chief Paul Nies points out the courtyard at the Chandler Fire Department's new downtown headquarters. The architecture is a throwback to old-time fire stations.
Monday, July 20, 2009 6:26 pm
Maricopa County Sheriff's Office arson detectives are investigating a fire that destroyed a shopping cart repair business on Sunday, two days after Chandler firefighters put out a dumpster fire near the same building.
Tuesday, May 12, 2009 7:53 pm
There are two competing visions for what kind of man is former Chandler Benefits Administrator Glyn Soehner. One is of a whistle-blower struggling against incompetent and dismissive city managers who are frittering away hundreds of thousands of taxpayer dollars through their inaction. The other, according to a city-funded investigation into Soehner's allegations, is of a volatile, paranoid and defiant man who fellow employees felt might be "capable of harming himself or others."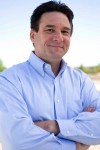 Glen Soehner, who said he was fired from his job as a city benefits administrator for being too aggressive in pursuing cost savings and going over his boss's head, poses in Chandler.
Sunday, November 23, 2008 3:43 pm
Chandler police and the fire department are investigating an early-morning arson set at a Lutheran church Sunday.
Tuesday, December 23, 2008 11:07 am
A man was found dead in what police say was a suspicious early morning house fire Tuesday in Chandler.

DAMAGED: Investigators work Tuesday at the scene of an early morning house fire in Chandler.
Thursday, October 23, 2008 6:51 pm
The Chandler Fire Department may be in violation of federal fire equipment testing laws, according to a complaint filed this week with the Occupational Safety and Health Administration.

PROPER FIT: Gilbert fire Capt. Mike Palmatier checks the fit of his SCBA (self-contained breathing apparatus) mask Oct. 23, 2008, during a seal test at the Gilbert Fire Department Resource Center.

FIRE TESTING: Gilbert firefighters perform a seal and air particulate test on a N-95 Health Care Respirator mask during an afternoon of testing and training at the Gilbert Fire Dept. Resource Center Oct. 23, 200, in Gilbert. Mask and equipment are required to be tested annually.