Thursday, December 20, 2012 4:30 pm

There's a faint collective gasp all around me the instant ten pale horses break from the darkness and tear, as a herd, through a clearing dappled with soft light.
Wednesday, December 19, 2012 2:45 pm

Artistic Director and Creator Normand Latourelle explains what Cavalia Odysseo is, during a performance, Tuesday, Dec. 18, 2012 in Scottsdale, Arizona. Video by The East Valley Tribune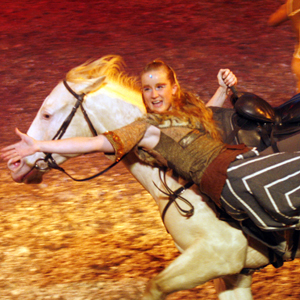 Cavalia Odysseo makes a stop in Scottsdale, Arizona.
Scenes during the performance of Cavalia Odysseo, Tuesday, Dec. 19, 2012. [Tim Hacker/ Tribune]
Scenes during the performance of Cavalia Odysseo, Tuesday, Dec. 19, 2012. [Tim Hacker/ Tribune]
Scenes during the performance of Cavalia Odysseo, Tuesday, Dec. 19, 2012. [Tim Hacker/ Tribune]
Scenes during the performance of Cavalia Odysseo, Tuesday, Dec. 19, 2012. [Tim Hacker/ Tribune]
Scenes during the performance of Cavalia Odysseo, Tuesday, Dec. 19, 2012. [Tim Hacker/ Tribune]
Scenes during the performance of Cavalia Odysseo, Tuesday, Dec. 19, 2012. [Tim Hacker/ Tribune]
Scenes during the performance of Cavalia Odysseo, Tuesday, Dec. 19, 2012. [Tim Hacker/ Tribune]
Scenes during the performance of Cavalia Odysseo, Tuesday, Dec. 19, 2012. [Tim Hacker/ Tribune]
Scenes during the performance of Cavalia Odysseo, Tuesday, Dec. 19, 2012. [Tim Hacker/ Tribune]
Scenes during the performance of Cavalia Odysseo, Tuesday, Dec. 19, 2012. [Tim Hacker/ Tribune]

Scenes during the performance of Cavalia Odysseo, Tuesday, Dec. 19, 2012. [Tim Hacker/ Tribune]

Scenes during the performance of Cavalia Odysseo, Tuesday, Dec. 19, 2012. [Tim Hacker/ Tribune]

Scenes during the performance of Cavalia Odysseo, Tuesday, Dec. 19, 2012. [Tim Hacker/ Tribune]

Scenes during the performance of Cavalia Odysseo, Tuesday, Dec. 19, 2012. [Tim Hacker/ Tribune]

Scenes during the performance of Cavalia Odysseo, Tuesday, Dec. 19, 2012. [Tim Hacker/ Tribune]

Scenes during the performance of Cavalia Odysseo, Tuesday, Dec. 19, 2012. [Tim Hacker/ Tribune]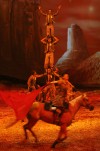 Scenes during the performance of Cavalia Odysseo, Tuesday, Dec. 19, 2012. [Tim Hacker/ Tribune]

Scenes during the performance of Cavalia Odysseo, Tuesday, Dec. 19, 2012. [Tim Hacker/ Tribune]

Scenes during the performance of Cavalia Odysseo, Tuesday, Dec. 19, 2012. [Tim Hacker/ Tribune]

Scenes during the performance of Cavalia Odysseo, Tuesday, Dec. 19, 2012. [Tim Hacker/ Tribune]

Scenes during the performance of Cavalia Odysseo, Tuesday, Dec. 19, 2012. [Tim Hacker/ Tribune]

Scenes during the performance of Cavalia Odysseo, Tuesday, Dec. 19, 2012. [Tim Hacker/ Tribune]