Cadillac Ranch at Tempe Marketplace (Tribune photo, Mike Sakal)
Sunday, November 23, 2008 9:14 am
Were tailfins, those uniquely North American symbols of the carefree 1950s, more about style or status? If you were driving a Cadillac during that era, particularly a 1959-vintage Eldorado, Fleetwood, Series 62 or Coupe/Sedan de Ville, the answer is both.

Designer Harley Earl was inspired by aircraft such as the P38 Lightning.

The 1959 Cadillac was a far cry from the Buick Y-Job (illustrated here), but Harley Earl was fascinated by the Jet Age.
Friday, August 8, 2003 10:11 am
The final shape of legislation that would help Medicare beneficiaries with their drug bills probably won't be known until fall. But an interesting situation is developing. It appears seniors won't be happy with whatever comes out of a House-Senate conference committee.

If 556 horsepower is a bit much, the next step down — a long drop, actually — is to a 304-horse V6.

The Corvette ZR-1, which costs about $40,000 more than the CTS-V, should have an interior and dash layout that's at least this good.
Sunday, December 23, 2007 5:05 am
As the second General Motors' line named after a French explorer, LaSalle ended up fading into history
Saturday, April 28, 2007 12:00 am
Today at 1:30 pm take a drive up to Loop 101 and Scottsdale Roads. Pull in to the big dirt lot on the southeast corner and get to be one of the many who are going to attend the official groundbreaking ceremony of the new Lund Cadillac of Scottsdale!
Friday, April 6, 2007 12:00 am
The car that singlehandedly helped revive the once-floundering Cadillac marque will arrive, redesigned, in a few months with even more ground-breaking content beneath its svelte skin.
Friday, August 12, 2005 12:00 am
The DeVille name is out and the DTS is in as Cadillac's luxury king, but, unlike the company's other new-age, cutting-edge vehicles, this is one big sedan that doesn't rock the engineering boat.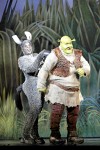 Shrek The Musical, Cadillac Palace Theatre
Friday, December 5, 2008 12:17 pm
Brilliantly cast and ambitious to beat the band, "Cadillac Records" is a little movie that aims big. It tries to capture nothing less than the moment when white culture embraced black music and rock 'n' roll was born.
Saturday, December 20, 2008 4:08 pm
A $100,000 sports car with two extra doors for $60,000.

CLOSE ENOUGH: Adrien Brody and Jeffrey Wright in a scene from "Cadillac Records." Sony TriStar Pictures
Wednesday, February 20, 2008 12:32 am
Mechanical bulls are stampeding into the East Valley. A month after Saddle Ranch opened in Scottsdale, Cadillac Ranch opened last weekend at Tempe Marketplace.