The 24 Films of Christmas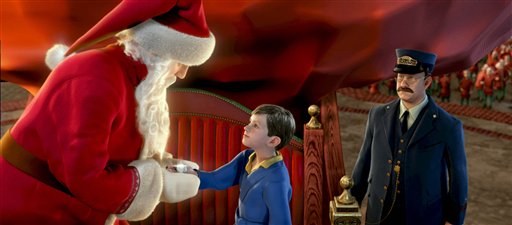 POLAR EXPRESS
The boy meets Santa in this scene from Warner Bros.' "The Polar Express," in this undated promotional photo for the new animated movie starring Tom Hanks in several voiced roles. (AP Photo/Warner Bros.)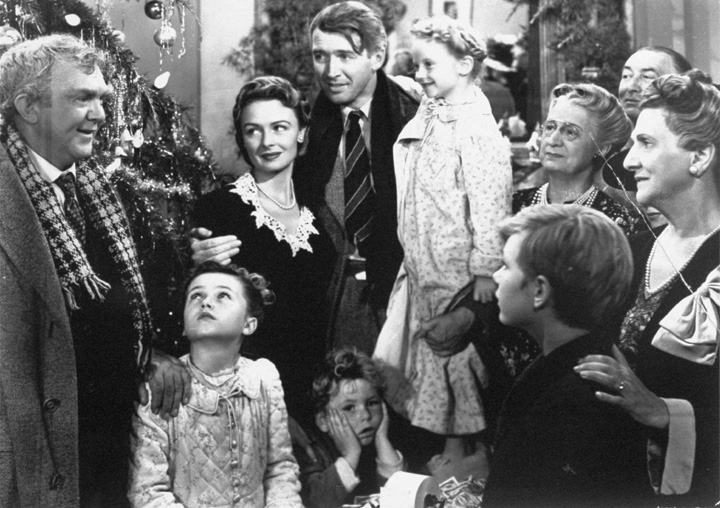 "It's A Wonderful Life"
James Stewart, center, is shown in the last scene of Frank Capra's 1947 film "It's A Wonderful Life".  (AP Photo)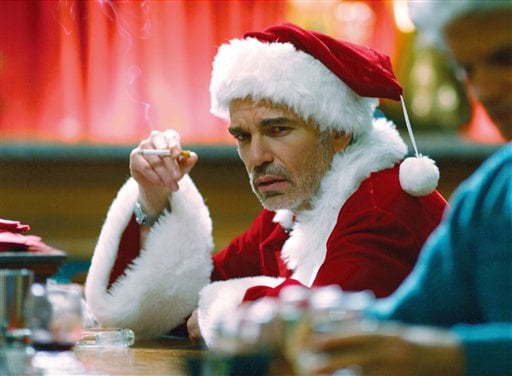 Bad Santa
In this file photo provided by Columbia Tristar, Billy Bob Thornton is shown in the movie "Bad Santa." Over the years Santas have ranged from naughty to nice, from Edmund Gwenn's portrayal of Kris Kringle in "Miracle on 34th Street," to Billy Bob Thornton's gutter-mouthed drunk in "Bad Santa." The latest incarnation comes courtesy of Paul Giamatti, playing Santa opposite Vince Vaughn as the fat man's black-sheep brother in "Fred Claus."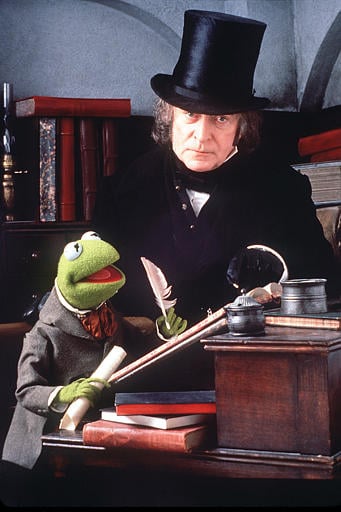 MICHAEL CAINE KERMIT THE FROG
British actor Michael Caine stars as Ebenezer Scrooge with Kermit the Frog as Bob Cratchit in the film, 'The Muppet Christmas Carol', Dec. 11, 1992. (AP Photo/Jim Henson Productions)