Is there anything Seth MacFarlane can't do?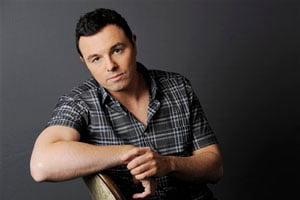 Seth MacFarlane
This June 16, 2012 photo shows Seth MacFarlane, director and co-writer of the film "TED," posing for a portrait at The Four Seasons Hotel in Beverly Hills, Calif. TV's animation king with "Family Guy," "American Dad!" and "The Cleveland Show," MacFarlane adds to his renaissance man resume as writer, director, producer and voice star of "Ted," a raunchy but warmhearted tale of a grown man and his best buddy, a talking teddy bear.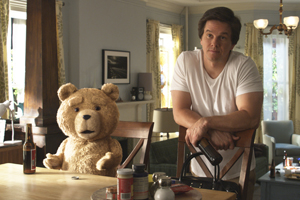 Ted
This film image released by Universal Pictures shows Mark Wahlberg, right, with the character Ted, voiced by Seth MacFarlane in a scene from "Ted."