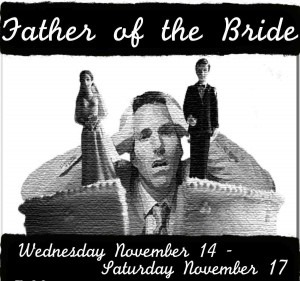 Long before the Wedding Singer movie and Bridezilla showed us what disastrous weddings looked like, "FATHER OF THE BRIDE" was a hit movie, starring Spencer Tracy and Elizabeth Taylor in 1950 giving the father's point of view. Now you can enjoy this classic too as the fabulous cast of Marcos de Niza High School bring this heartwarming comedy to the stage November 14 - 17.
FATHER OF THE BRIDE opens Wednesday, November 14 and plays through Saturday, November 17. All shows begin at 7:00 p.m. All performances will be held in the Marcos de Niza Auditorium, 6000 S. Lakeshore Drive, Tempe, Ariz. 85283 on the northwest corner of Guadalupe Road and Lakeshore Drive.
To purchase tickets, please contact the Marcos de Niza Bookstore at (480) 838-3200 ext. 47640. Tickets will also be available at the auditorium box office 30 minutes prior to performance times. 
$10 for Adults and $5 for Students/Senior Citizens. All seating is general admission.
cost
yes
details
Website: www.mdnchoirdrama.org
venue information
Marcos De Niza High School
6000 S Lakeshore Dr Tempe, AZ 85283
Event Contact
Contact Patrick McChesney by
email
or by phone at 480-838-3200 for more information regarding the Father of the Bride.